How to Order
Delivery
Orders shipped via courier in 2-5 working days if the product is in stock



Test instruments, weighing equipment and controls for trade, research and development
Highlights



One stop shop for test equipment, controls, scales and balances
PCE Instruments
Sponsorships

PCE Iberica S.L. supports the Astronomy and Geographic Society of Ciudad Real (SAGCR).On their expeditions to Antarctica with a donation of equipment appropriate to the working conditions that can be found there, where they obtain readings for radiation, gas, etc. Under extreme polar conditions.
Legal
PCE Instruments UK Ltd
Units 12/13 Southpoint Business Park
Ensign Way, Southampton SO31 4RF
Hampshire
United Kingdom
More Information >>
Exhibitions
PCE Instruments represents a huge value of products at several exhibitions in Europe. Learn more here >>


Security
About online shopping
Order hotline
Payment
Your payments and the whole website are secured according to high industry standards.
Here you will find services for your order at industrial-needs.com

>> Consultation
>> Order
>> Delivery
>> Security
You prefer to order by phone? Give us a call:
+44(0)2380987030
Payments can be made as follows: by credit or debit card, PayPal, or bank transfer.

Calibration
Service
| | |
| --- | --- |
| All our test equipment can be certified according to ISO. This is possible for almost all test instruments, especially laboratory equipment. If you buy a calibrated product you will receive a filled certificate which confirms the calibration of your equipment. Our DIN, ISO and UKAS calibrations and verifications are done by our partners. If you have special requirements to the calibration, do not hesitate to contact us. | |
If you do not find the optimal test-equipment for your application or you are in need for more information, please contact us.
Public procurements
PDF-Files
This site offers you information about "public procurement". We hope that this online service will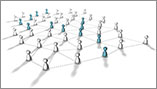 help you to get in contact with governments and other authorities easier.
You can also see our test equipment online. In our free product catalogue as well as downloading or printing our product pages in PDF format. You can see categories of test equipment and weighing equipment in PDF format. Our printed catalogue only has a small selection of our available test equipment and weighing equipment. PCE Instruments design and manufacture program includes some 800 different kind of test equipment and 150 balances. In both groups you also have available our other area of knowledge, which are our technicians and engineers who are available to assist you by telephone regarding your queries and concerns relating to our standard instruments. Don't hesitate to contact us if you are looking for test equipment for a very specific application. There is also the possibility that we can make a small adjustment in the device you require when it is being made.

Our catalog in PDF format
Air
Rotation
Pressure
Endoscopes
Distance
Humidity
Data Logger
Gas-Meters
Water Quality
Multi-meters
Force Gauges
Sound
Radiation
Temperature
Vibration
Thermal-cameras
Analysis-Scales
Stainless steel Scales
Spring Scales
Precision Scales
Moisture Scales
Hanging Scales
Compact Scales
Hook Scales
Laboratory Scales
Package Scales
Palette Scales
Paper Scales
Platform Scales
Precision Scales
Pocket Scales
Tabletop Scales

Copyright © PCE Instruments UK Ltd.
All rights reserved
Updated: 30/10/2013

German

Spanish

Italian

Russian

Croatian

French
Hungarian

Turkish

Polish

Portuguese

Chinese
dutch