Information about the most common roughness units Ra and Rz:
Ra: The roughness mean value in µm is the arithmetic average of the absolute values of roughness profile distances of the measured mean value length. The roughness average value is the same as a rectangle height where its length is the same as the total length and it is also identical to the surface of the sum of the roughness profile and the mean line.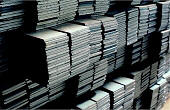 Rz: The average of the roughness depth in µm (the arithmetic average of five consecutive depths in the measurement length). Roughness meters are used to detect the material surface roughness depth

. Roughness meters indicate the roughness depth in µm (Rz) and the roughness average value (Ra).
We have a maximum of 13 measuring parameters available. Standards regarding the working elements roughness surfaces: DIN 4762, DIN 4768, DIN 4771, DIN 4775. roughness surfaces view. Roughness meters will be delivered calibrated (without certificate). Optionally, you can order a laboratory calibration with an ISO certificate for roughness meters, in order to integrate these meters inside your set of quality tools or for an annual recalibration (with PCE or any other authorised laboratory).