Useful information about power analysers:
In the power measurements of voltage networks, power is the result of the formula P = U * I; which means the product of the voltage U

and electric

current I. In the case of measuring alternating current (i.e. line voltage of 50 Hz) a phase angle between current and voltage is generated. You should take it into account in measuring effictive power. Therefore, the power analysers shows the combined measurement of electrical power, a tour of the voltage and current. The value P (efictive power) is equivalent, as described above, to the product of both values.
In practice there are three different power classes:
- Apparent power S measured in W (watt- amps)
- Effective power P (and equivalent power) measured as W (watts)
- Idle power Q as VAR (watt, amps and reagents)

In general we have to differ between two measuring methods.
direct current measurement: For this current measurement, the circuit must be opened. It is not possible to measure in an active circuit.
indirect current measurement: The current is measured by a current transformer clamp. This can be easily clicked around the wire. It is not necessary to open the circuit.
All PCE power analysers provide the indirect measurement system.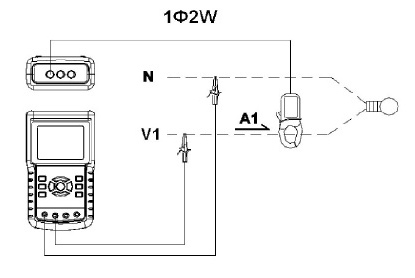 Power Analysers are available as several types and versions. Depending on the field of operation, several Power analysers are advisable. For maintenance and inspections power analysers with clamps are available. These power analysers will measure current indirectly so you don't have to take action in the current circuit. Electric power is able to be measured and described with power analysers, too.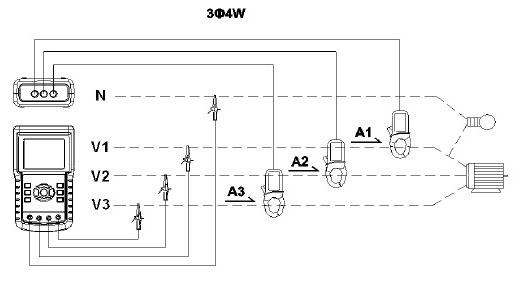 Three phase power analysers are able to measure simultaneously via power analysers with three clamps. The possibility to measure power is also given with several special constructed power analysers. These power analysers are not only able to measure power but also values like current, voltage and resistance. Power analysers are available for mobile needs and stationary operation for example in form of laboratory power analysers.
Applications for Power analysers:
In General the Power analysers are used to measure the power and o calculate the energy cost depending on the measurement. Other Customer measure the output from a transformer and the decide if they can add on more devices on the transformer or not. In the past two years the Power analyser are also used in the photovoltaic area.