Light Transducers
Light transducers are used in those places where it is required to activate, for example, an artificial light source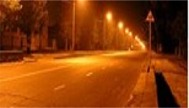 or when daylight intensity decreases and a source of light is necessary. Light transducers capture light intensity and convert it into an electrical signal. They use a light beam and convert it into a usable electric signal. This allows for example a production room to maintain the same brightness. This ensures that workplace conditions are always equal. Light transducers allow a constant source of light whenever this is needed, therefore, their usage is very common in the industrial sector. In connection with a data logger, the light transducers can store the values of brightness over a long period of time, allowing for example to determine the hours of sunlight, which can be very useful in many situations. Light transducers are a comfortable option to maintain and regulate a constant source of light, a very useful resource in many cases, especially in working environments. If you have any technical question regarding light transducers, please contact us:

UK customers +44(0) 23 809 870 30 /

US customers (561) 320-9162 and our technicians and engineers will be pleased to help you with light transducers and the rest of measuring instruments and scales.
Technical information about our Light Transducers can be found at the following links:
Light
is one of the most important and meaningful phenomena for humans. The transducers quantify light in one unit to make it possible for machines and electrical installations to distinguish between light and dark environments. No matter whether it is the control of awnings or blinds, or to determine the hours of daylight before building a photovoltaic system, or if you just need a twilight switch, all these applications require a light transducer. The conversion of light into an electrical signal may be done, for example using photoresist (LDR = light dependent resistor) with the increase in electrical resistance in low light. Additionally, you can use semiconductors in case of changes in the light level that will cause variations in certain electrical properties. The electronics connected to the sensors will have the task of linearizing the signal if it is necessary and turn it into a standard signal.