Sound transducers
Sound transducers are used in those places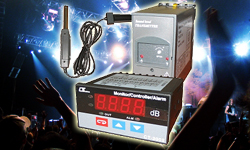 where it is necessary to test continuous sound level. Sound transducers allow to measure sound level and they are able to act through a controller (closing a window or adjusting volume) when necessary. Sound transducers can also be used when it is required to control critical ranges of production. Sound transducers can be connected to an external alarm system to inform the user when there is too much noise. This fact allows to act quickly to protect the user's ear against any damage. If you have any question about sound transducers, contact us:

UK customers +44(0) 23 809 870 30 /

US customers (561) 320-9162 and our technical staff will be pleased to help you regarding our sound transducers as well as the rest of measuring instruments and scales.

Technical information about sound transducers can be found at the following links: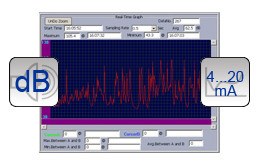 Sound belongs to the group of critical magnitudes, due to the fact that a very high sound intensity can damage human ear. Sound transducers convert sound into electric signal which allows the user to technically process sound. Sound transducers operate according to the electrodynamic, electrostatic or piezoelectric principle. Depending on the sound intensity, a voltage is generated. This voltage is transformed into 4 - 20 mA normalized signal in the sound transducers. Sound transducers do not exceed the established legal limit value. There are different limit values for assembly hall or similar. Sound transducers connected to a control system can be used for instance to close windows in pubs to avoid disturbing neighbors. Besides, sound transducers can be connected to an alarm system to indicate when the limit value is exceeded protecting the human ear in pubs and discos.