Vibration sensors
Vibration sensors are used in the manufacturing of machin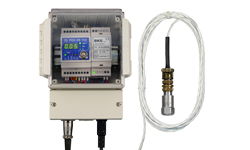 ery. Machines which have an important oscillation can be quickly identified to avoid major damages. Vibration sensors can be connected to an easy-to-read display which allows the user to control the current vibration level and to check the production process. Vibration sensors combined with a control system can automate completelly a machine, accelerating production and preventing damages caused by strong vibrations and their expensive repair costs. If you do not find the vibration sensors you are looking for, please contact us and we will help you find the best solution to suit your needs:

UK customers +44(0) 23 809 870 30 /

US customers (561) 320-9162. Our technical staff will advise you regarding our measuring instruments and scales.

Technical specifications for vibration sensors can be found at the following links:
Vibration sensors s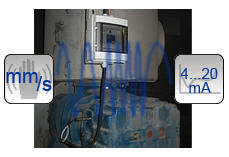 upervise machines in production processes and help people to protect installations against an overload. Vibration sensors can detect vibrations in machines and transform them into a normalized signal. These normalized signals can be sent to a digital indicator to test the machines. This fact allows immediate intervention in the production process to protect machines and even to avoid damages and failures. Vibration sensors when connecting to a control system can control the machine decreasing process. Vibration sensors are almost irreplaceable instruments to control machines everyday. Besides, vibration sensors help the user to control maintenance intervals to solve the problem before the machine is broken.
If you wish to print a selection of vibration sensors form our catalog, click the PDF symbol.